We were awarded $297,220 from the EPA to identify and mediate potential sources and contributors of water-borne trash in three creeks of the Pensacola Bay System: Jones Creek in Escambia County, Carpenter Creek in the City of Pensacola and Pond Creek in northern Santa Rosa County. All three creeks have experienced degradation due to alteration and development, and all three drain into impaired waterbodies. We are engaging the community in trash removal and prevention, engaging local businesses, and partnering with existing grassroots efforts and area schools to reduce water-borne trash and improve the safety, health and beauty of local creeks.
In 2021, we deployed floating booms in each creek to catch floating trash and prevent the litter from continuing downstream into our bayous, bays, and ultimately our beaches. Volunteers are conducting regular site visits to clean out the booms and catalog the amount and types of trash captured at each site. Over 130 volunteers helped to remove over 3500 lbs of litter and debris in 2021 and over 90 new volunteers helped to remove over 1,500 lbs of litter and debris in 2022!
The data that is collected will help us to identify potential sources of litter in our watersheds so we can strategically target litter prevention efforts. Contact Molly McDaniel for more information on how to volunteer!
Watershed curriculum developed around the project is available for local elementary, middle, and highschools. Please contact Madi Ross if you are interested in learning more and participating in lessons with your classroom!
Carpenter Creek
Carpenter Creek is 4.8 miles long and drains an area of approximately 10.5 square miles, with headwaters located in the historic neighborhood of Ensley in unincorporated Escambia County. Carpenter Creek is the only significant freshwater tributary of Bayou Texar.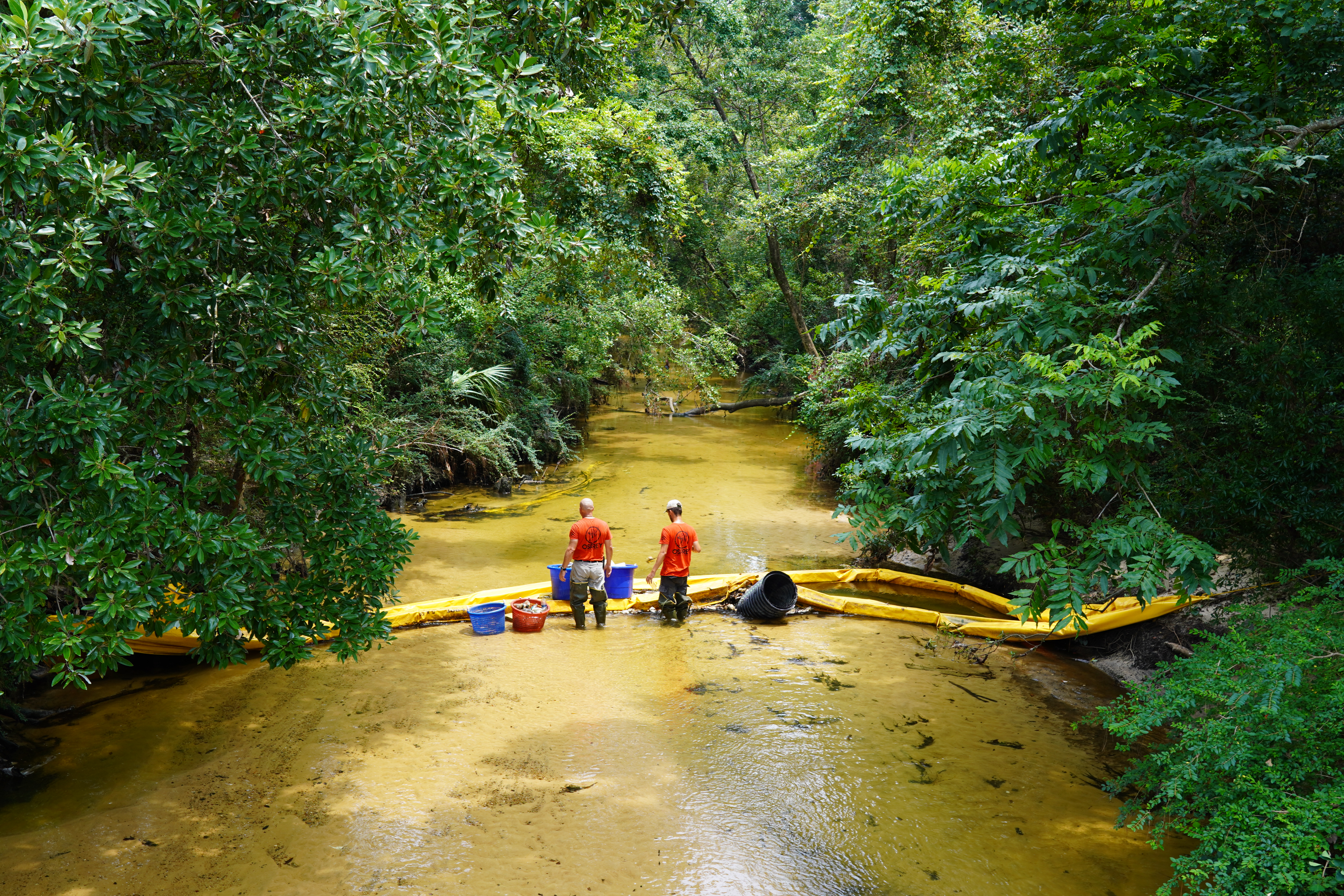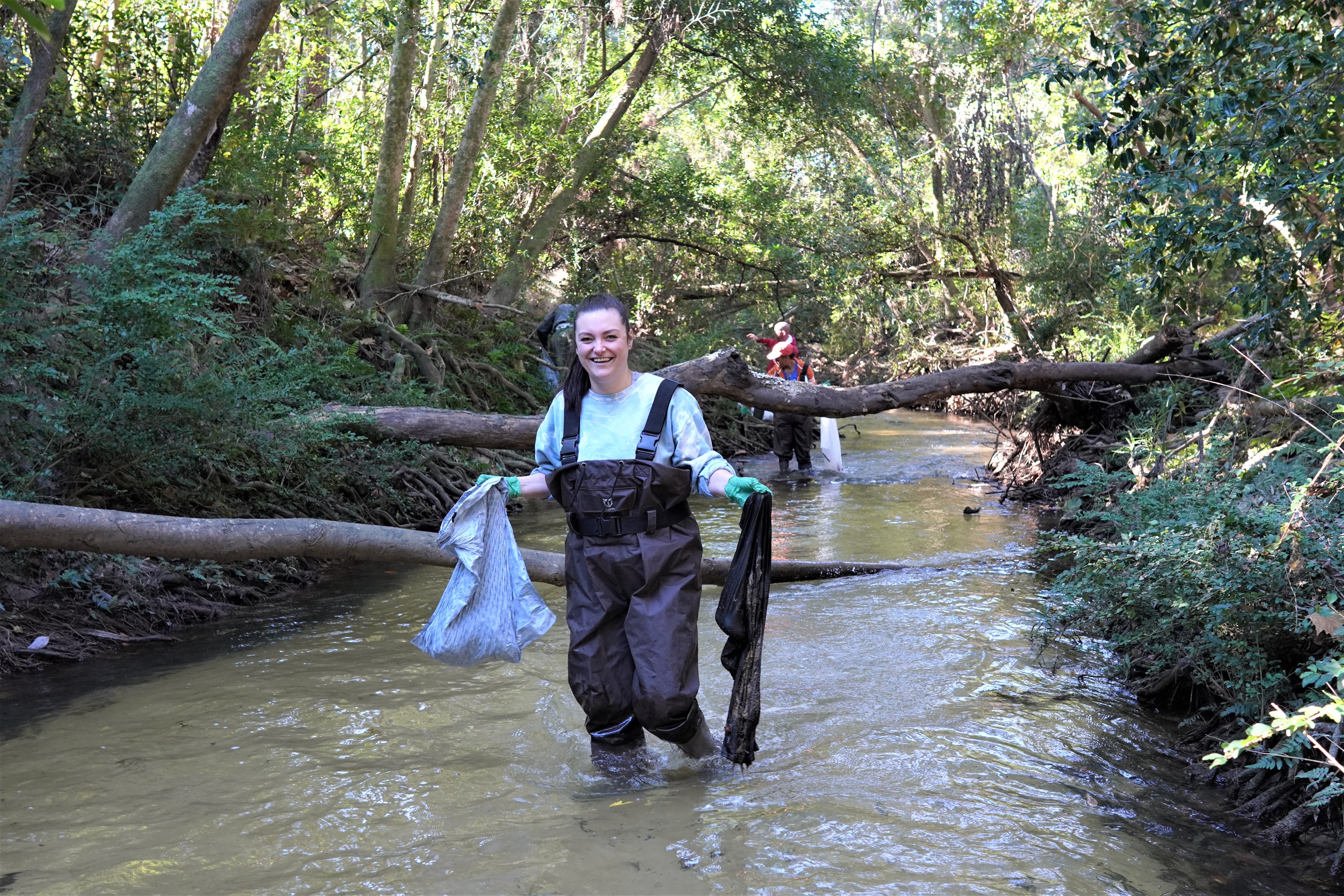 Jones Creek
Jones Creek is a 4.5 mile-long freshwater tributary flowing east through the Brownsville and Warrington communities of Escambia County before emptying into the southern arm of Bayou Chico.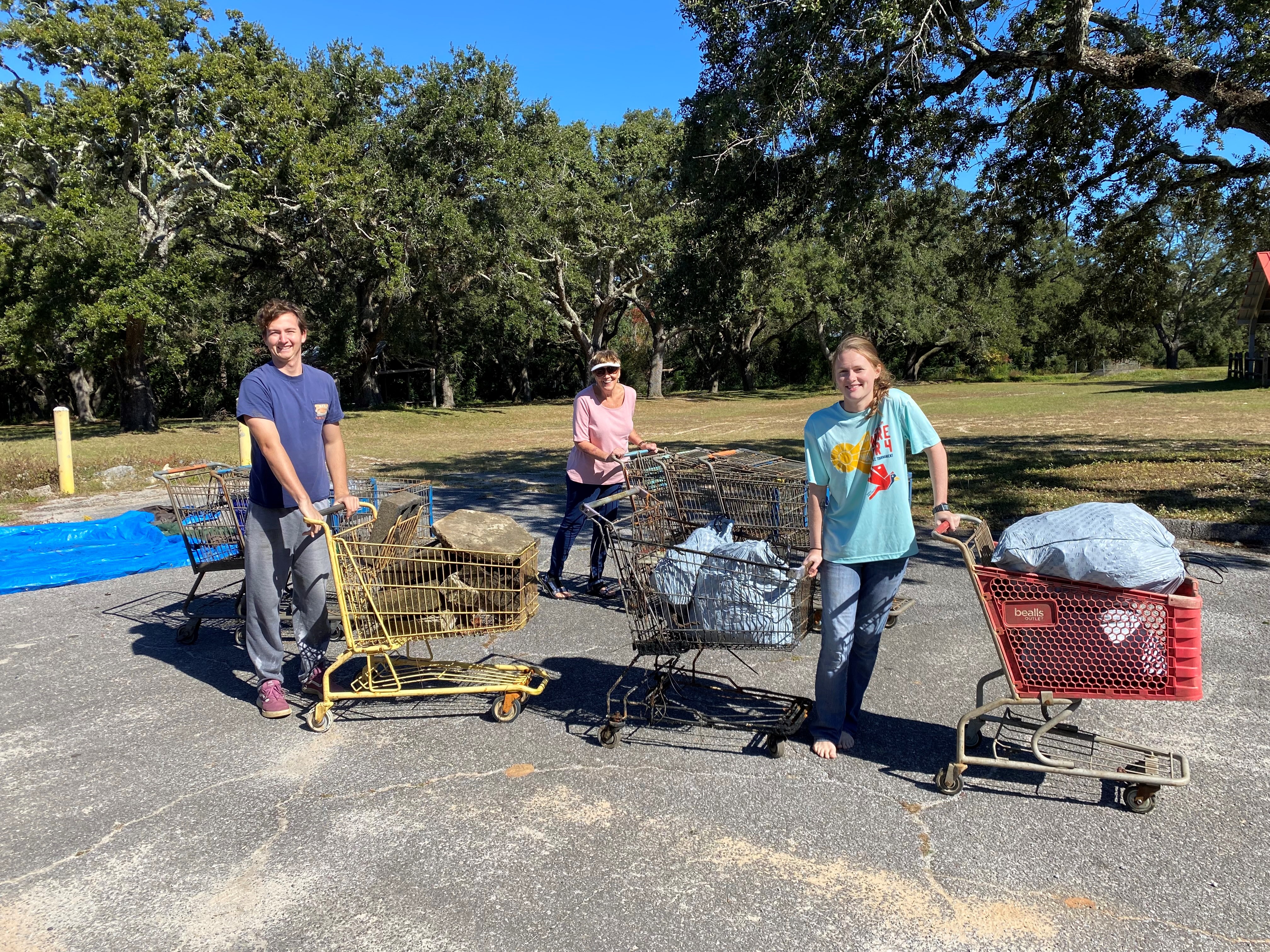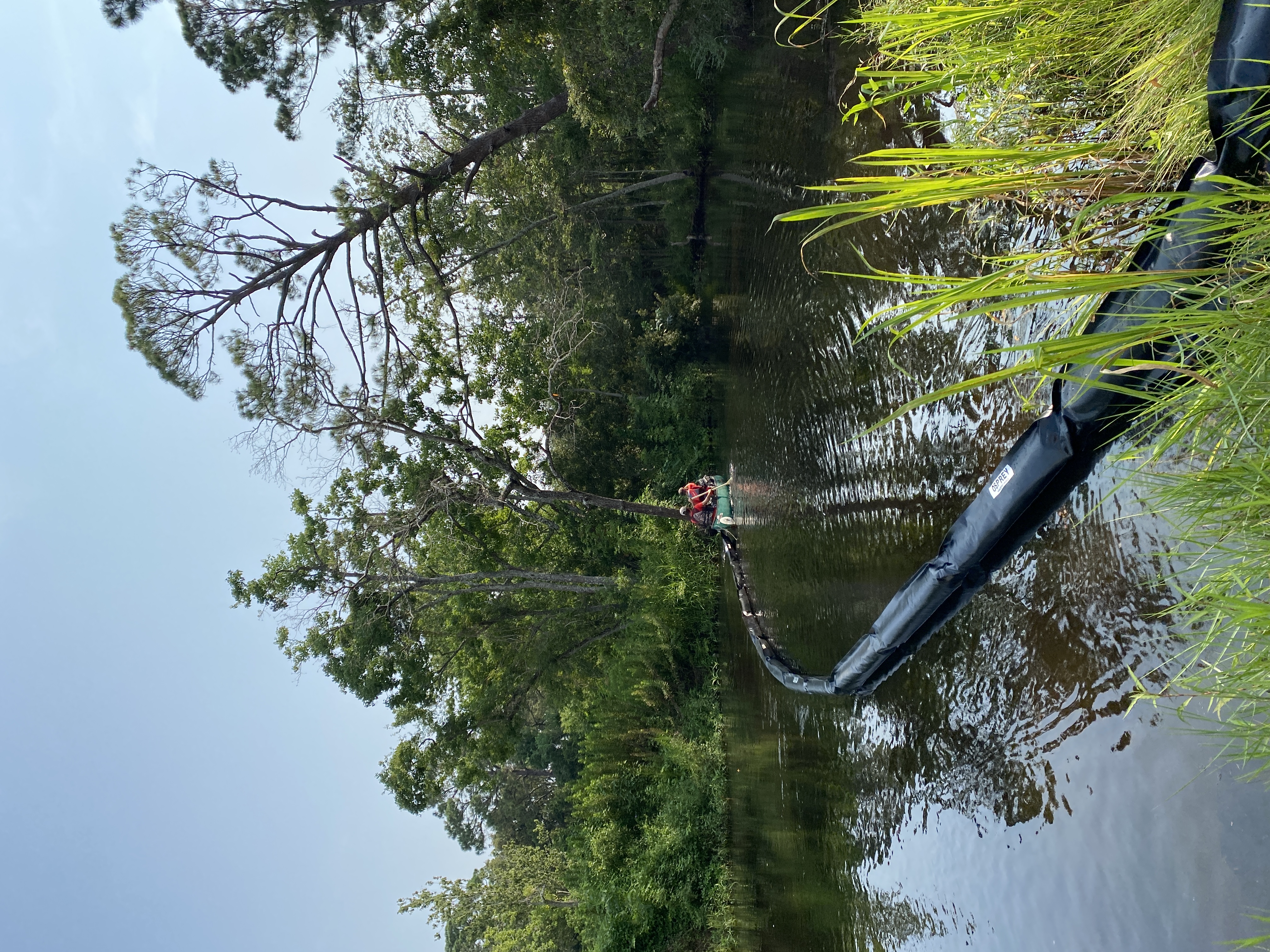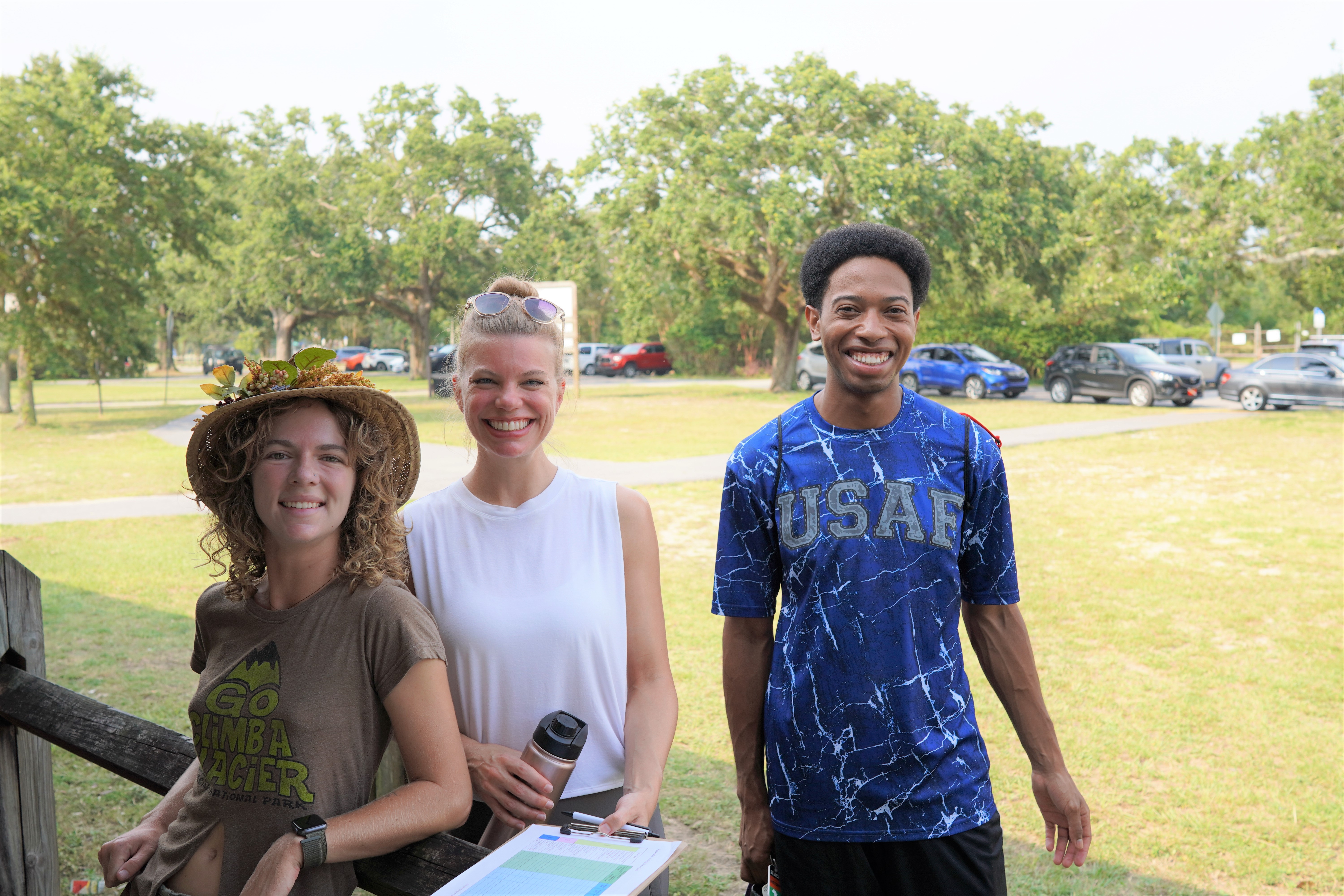 Pond Creek
Pond Creek is a 27.9 mile long waterway in Santa Rosa County that runs south along the Naval Outlying Spencer Field and Pea Ridge. The creek continues through the south end of the City of Milton and Bagdad, a historically significant community from the Spanish Era. The creek serves as a tributary of the Blackwater River, which drains into Blackwater and East Bays, before joining with the larger Pensacola Bay system.