Participating Breweries and Brews
A Little Madness, Pensacola | People Power 2.0
Beardless Brewhaus, Milton | Blackwater Stour OR Troubled Waters
Coastal Couny, Pensacola | Bayside Bliss
Gary's Brewery and Biergarten | Amber Ale
Perfect Plain, Downtown Pensacola | Salt Wedge Saison
St. Michaels, Navarre | East Bay Blonde
VOTE for the Best Brew for the Bay!
REDEEMING YOUR PASSPORT
To reserve your shirt, please e-mail a photo of your completed, stamped passport with your preferred shirt size to lmcdonald@ppbep.org.

T-shirts can be picked up:
-from our booth at the Pensacola Seafood Festival from Friday-Sunday (9/23-9/25) or
-you can coordinate to pick it up at a later date from our office in downtown Pensacola during Monday through Friday business hours.
Please note that Beardless Brewhaus is open for to-go cans only!
Always Drink Responsibly
Drink in moderation | Never drink and drive | Must be 21+ to participate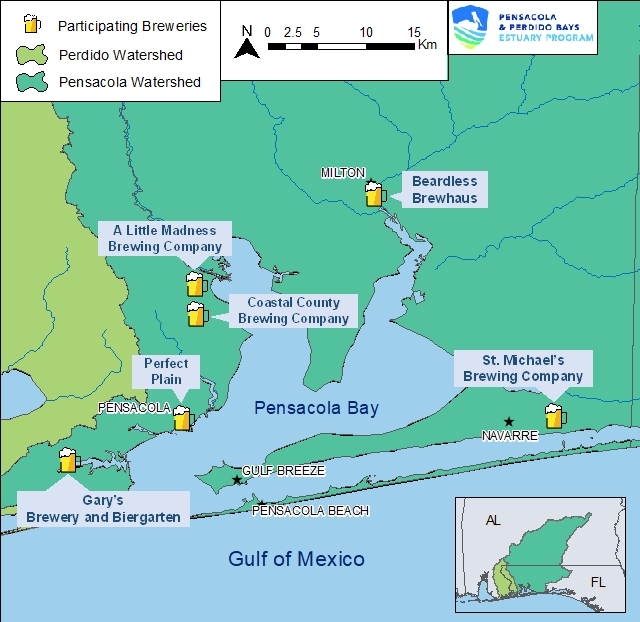 Win 1st, 2nd, and 3rd place team prizes at Trivia Night!