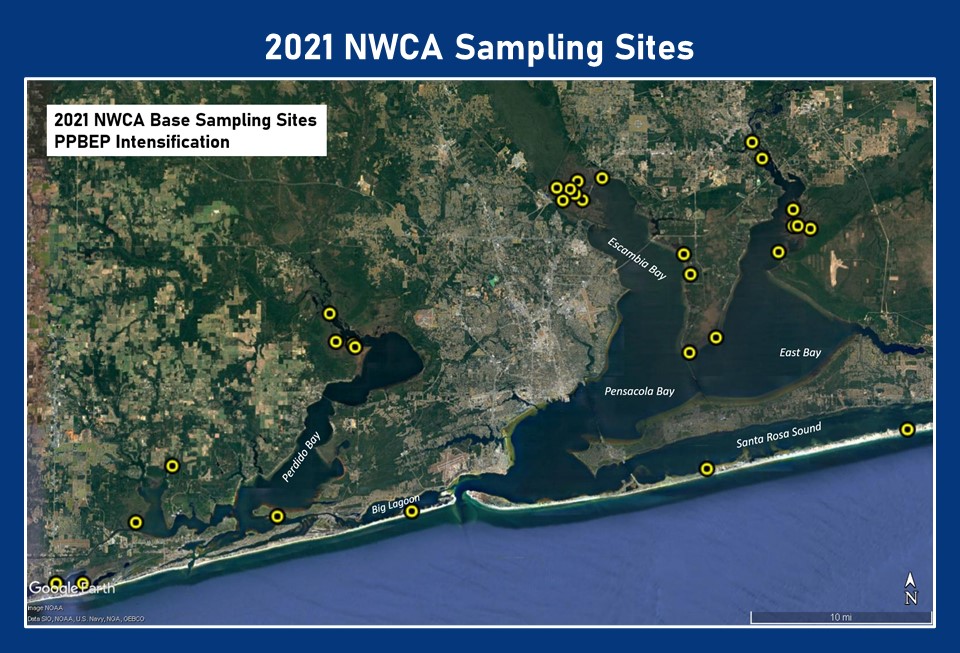 The National Wetland Condition Assessment (NCCA) is a national standardized wetland monitoring program designed to estimate the condition of our Nation's wetland environments every five years. The NWCA is designed to answer basic questions about the extent to which our nation's wetlands support healthy ecological conditions and the prevalence of key stressors at the national and regional scale.
The NWCA examines the chemical, physical, and biological integrity of wetlands. Survey indicators include wetland vegetation, hydrologic conditions, physical and chemical soil parameters, and chemical and biological water characteristics. Our sampling efforts were focused on estuarine wetlands (salt marshes). The surveys were facilitated by researchers at UF Milton, including project lead Dr. Matt Deitch and botanist expert Dr. Debbie Miller.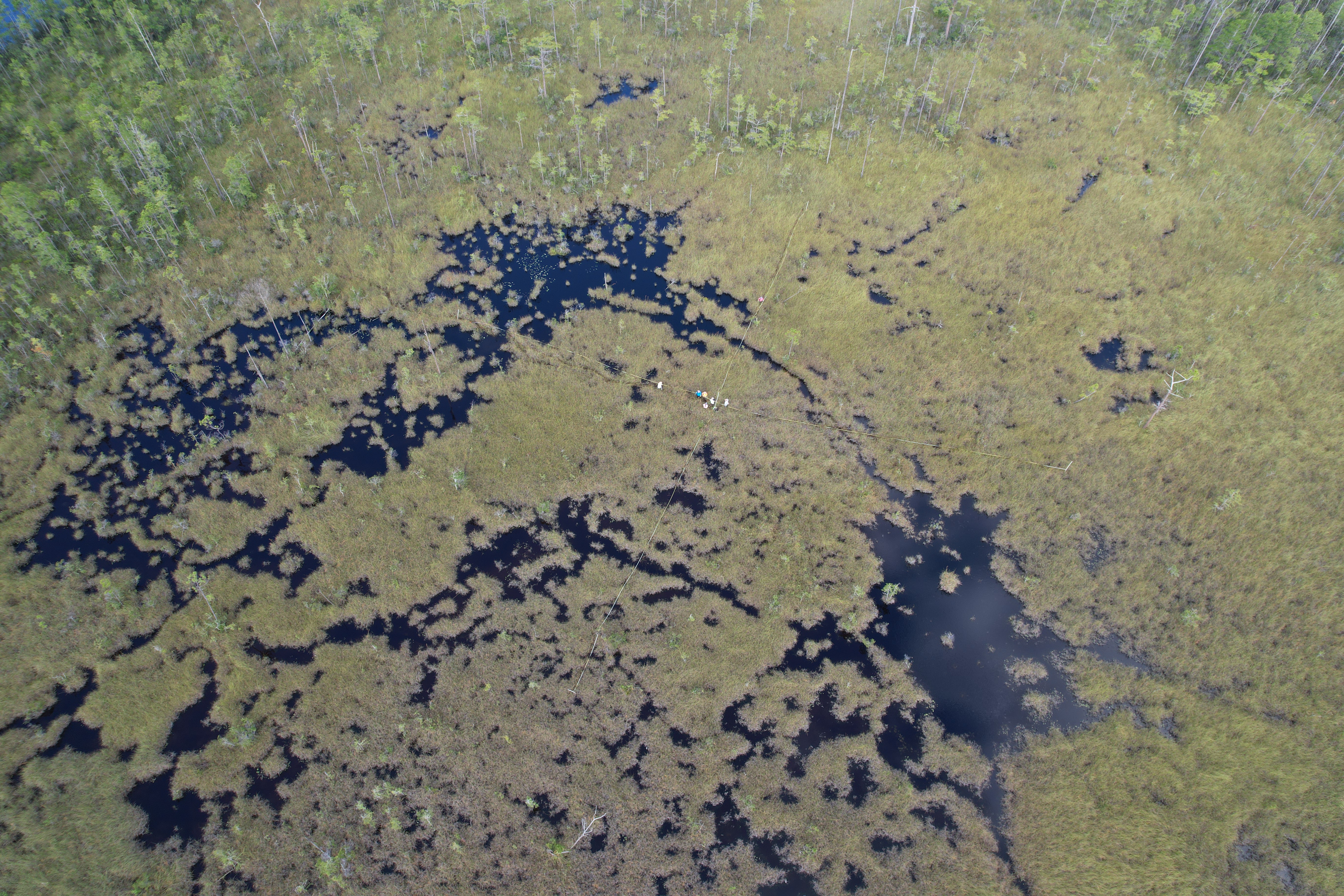 Photo by Darryl Boudreau, NWFWMD
Originally, statewide surveys would only have included four sites in the Pensacola and Perdidio Bays Watershed. Through Florida legislative state appropriations funding, the Estuary Program was able to fund sampling and expand coverage to a total of 30 sites. This intensification allows for more coverage of both bay systems, laying the foundation for the program's State of the Bays Report and Comprehensive Monitoring Program.
For more information, visit https://www.epa.gov/national-aquatic-resource-surveys/what-national-wetland-condition-assessment
Comprehensive Monitoring Strategy