Pensacola Oyster Discovery B-WET
Paid Teacher Professional Development
Summer 2023 Workshop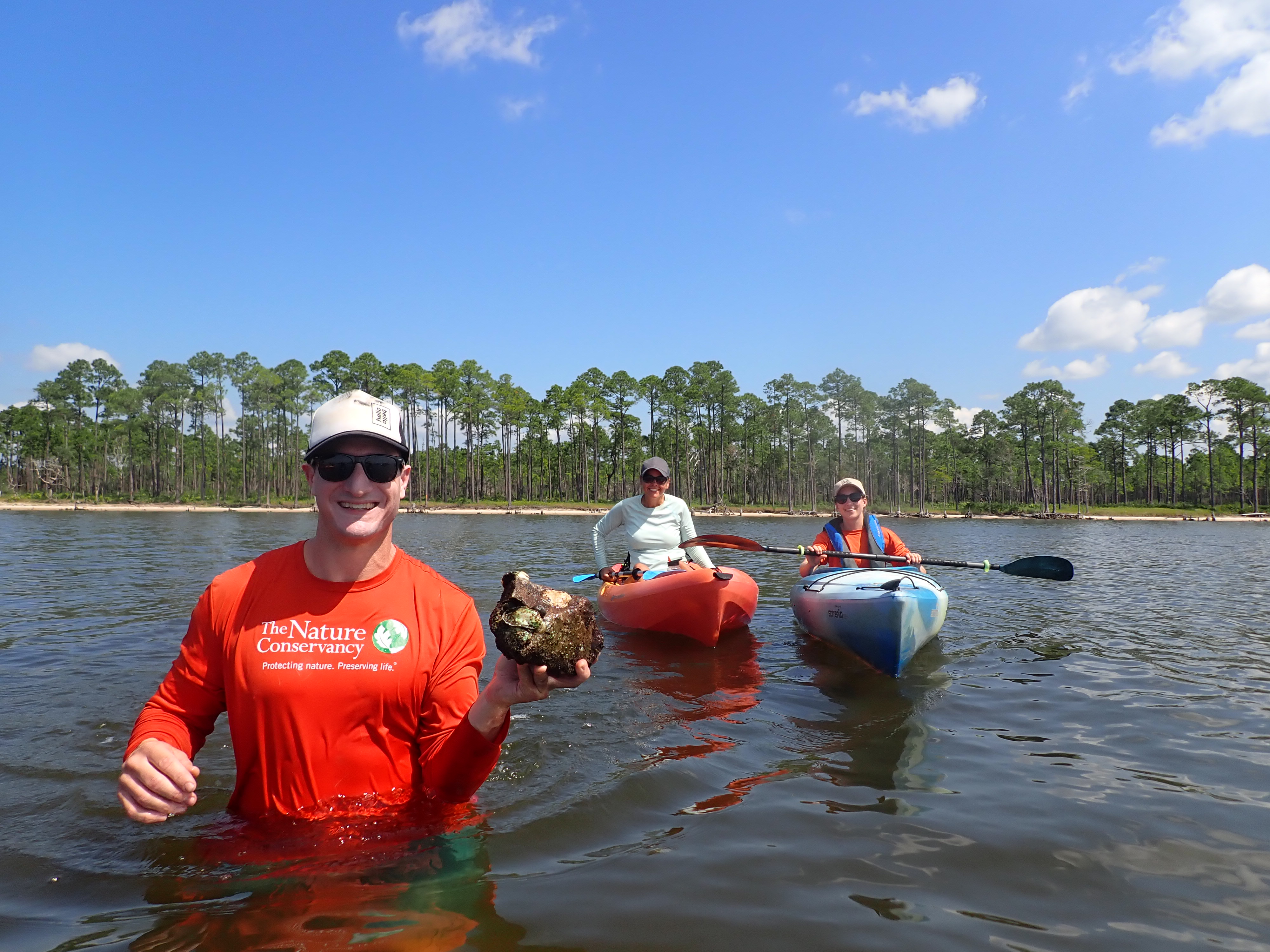 Applications are now closed.
Workshop Dates: June 5-9, 2023
Includes
$1,000 teacher stipend + local travel reimbursements + lunches and coffee
Field trips to oyster farms, oyster hatcheries, and restoration sites, including boat/kayak tour
2023- 2024 transportation costs for student field trips + stubstitute teacher fees + student supplies
What is B-WET?
B-WET is a professional development opportunity for teachers funded by the National Oceanic and Atmospheric Administration's (NOAA) Bay Watershed and Education Training (B-WET) program. The purpose is to support locally relevant, authentic experiential learning through Meaningful Watershed Educational Experiences (MWEEs), which include learning in the outdoors and in the classroom to increase understanding and stewardship of watersheds and related ecosystems. This opportunity is being offered by the Pensacola and Perdido Bays Estuary Program.
Teachers and students will explore the cultural, economic, and environmental importance of Pensacola Bay System oysters as a fishery industry and as habitat. Recent investments in research, restoration, and aquaculture efforts will serve as local case studies for student led inquiry into complex watershed issues and increase stewardship of the bay. Though focused on Pensacola Bay, the project will also highlight recent findings of historical oyster presence in Perdido Bay.
What is the time committment for teachers?
In person attendance at the week long summer workshop from June 5-9, 2023, is required to receive the $1000 stipend. The workshop will connect teachers with leading researchers, restoration specialist, and oyster farmers through field trips, demos, tours, and presentations. The workshop includes time to prepare teachers to guide their students through Meaningful Watershed Education Experiences (MWEES) during the 2023-2024 academic year.Teachers are asked to participate in a peer to peer touchpoint every 2 months and a final debrief (4 meetings total) during the school year.
Eligibility
High School teachers within the Pensacola or Perdido Bays Watersheds are encouraged to apply. Coastal counties in this region include Baldwin County, AL; Escambia County, Santa Rosa County, and Okaloosa County, FL.Schools with watersheds connected or adjacent to Pensacola or Perdido Bay are prioritized for participation, but teachers outside of the watershed boundaries will be considered if all of the spots aren't filled. Priority will be given to teachers from Title I Schools. If you are unsure if you are eligible, apply and we'll let you know! Studying watersheds can be multi-disciplinary and teachers outside of the sciences are welcome to apply. This project will focus heavily on oyster ecology, but also examines the cultural, historical, and economic significance of Pensacola Bay oysters.
Contact
Please contact Logan McDonald with any questions.
APPLY
Applications must be submitted by 11:59pm CT on March 19th.
Applicants will be notified of their application status by March 31st.